I received many gifts for Christmas, and one of them was a friend of the family buying something of my choosing. What was it? Alan Moore's
Unearthing
of course!
This is not a normal item, by any means, and certainly not a normal purchase. There is a $9.99 version of Unearthing available on iTunes, covering the audio version of the album. If you don't want to spare the massive cost of the original product (which, I would like to add, is available through this website by clicking on the Amazon widget to your right), you have the option of getting that cheap version. You can probably also bootleg it as well.
Following is the box of the box set, included within three phonograph records, a poster, a photo, three CDs and a transcript: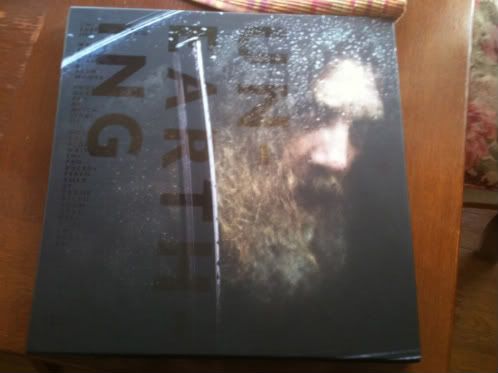 As you open the layers of this chocolate orange, it becomes increasingly clear that Alan Moore knows that you know he is strange and that he knows it about himself as well. There's no explanation for the artwork and there doesn't really have to be: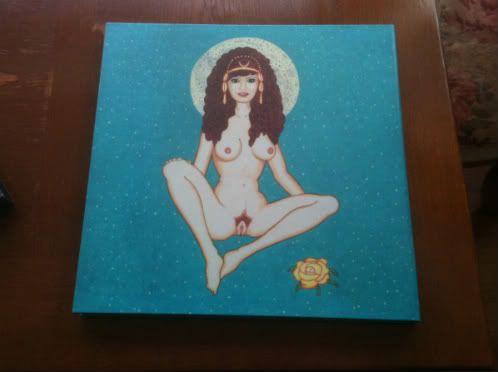 Once you've opened up this big folder, Alan Moore himself reminds you of how much more intimate the record is than the compact disc: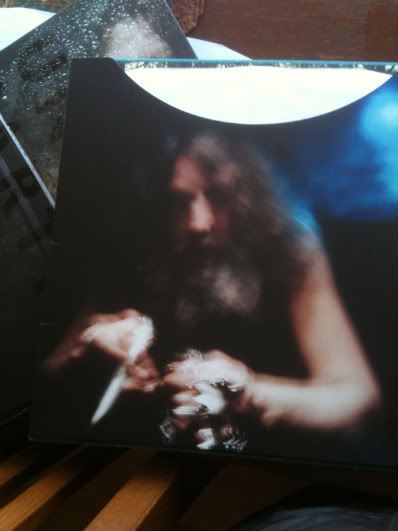 Our lady in nude makes an epic return as well:
There are several excellent shots of professional models throughout the rest of the record. I'm perhaps just not informed or intelligent enough to understand the relevance of the art to the nostalgic history of British comic books that is told throughout the album, but it is gorgeous nonetheless.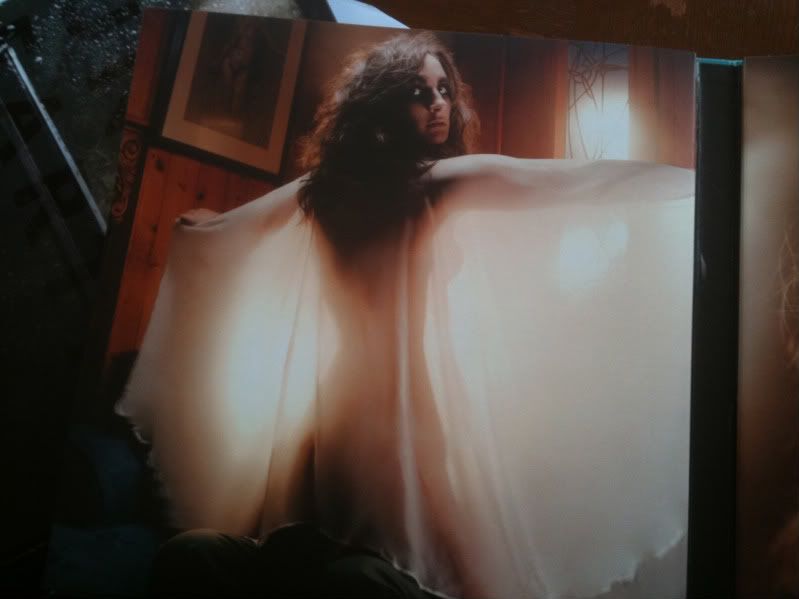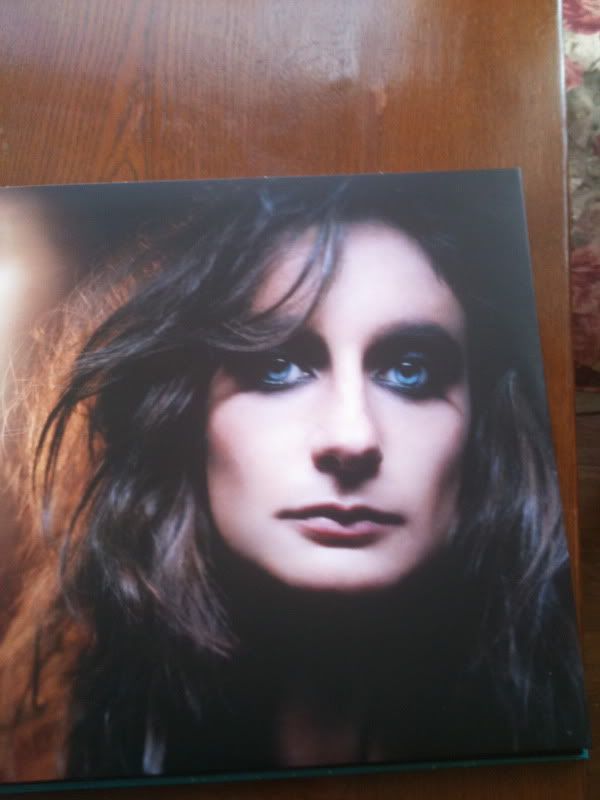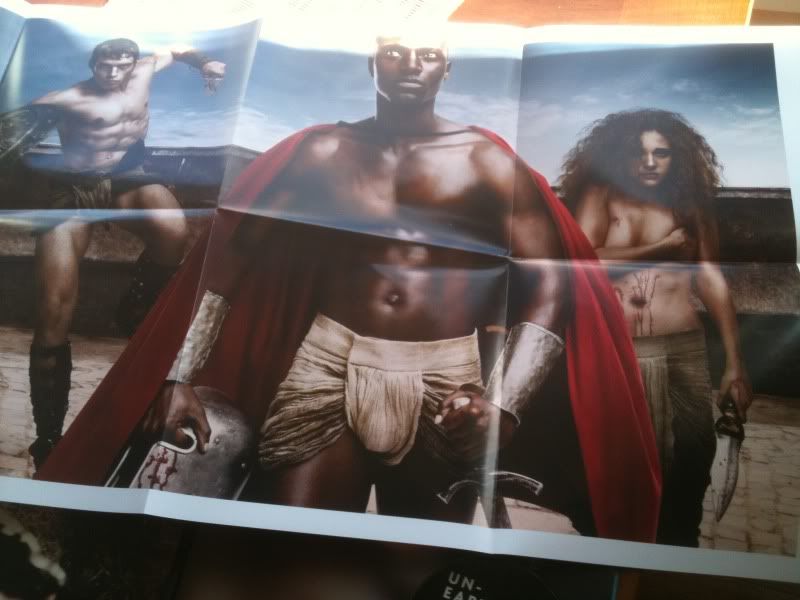 Alan Moore's mug makes a triumphant return both in the record artwork as well as in an accompanying photograph, which comes in a nice sealed envelope that I rudely unsealed: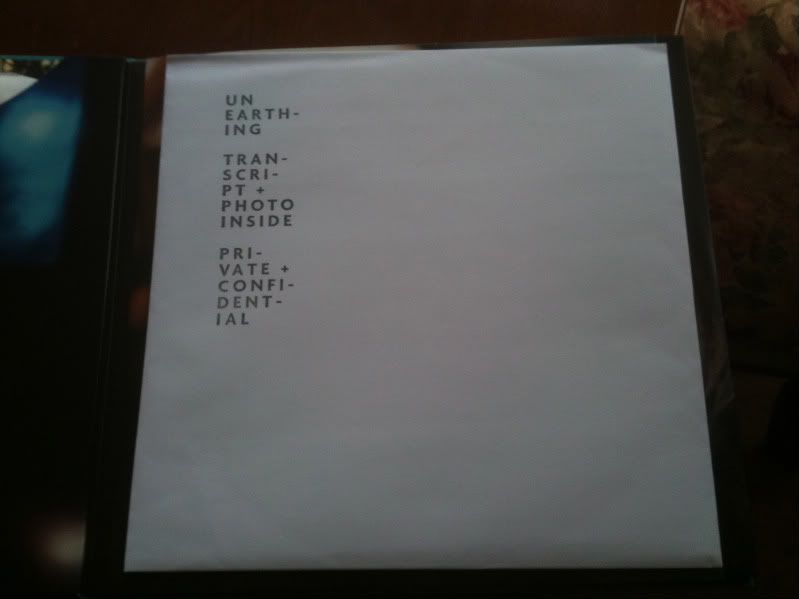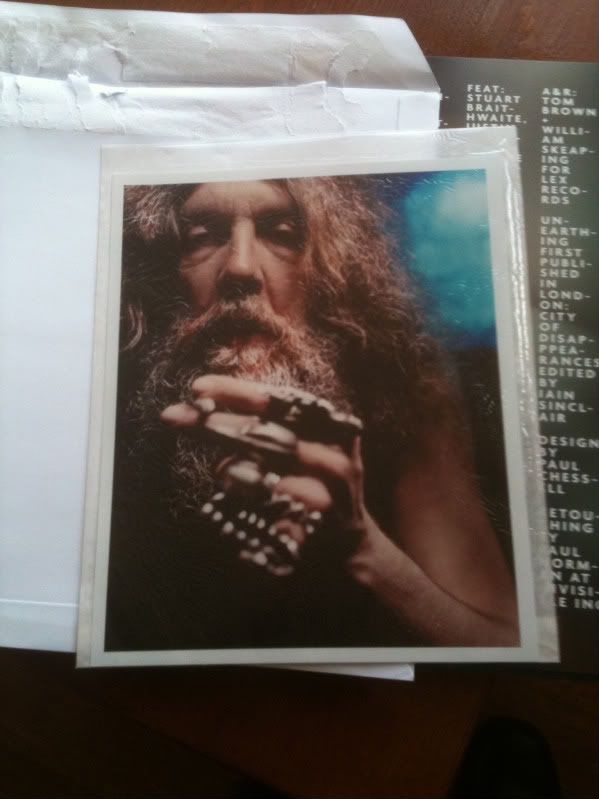 Then comes the transcript.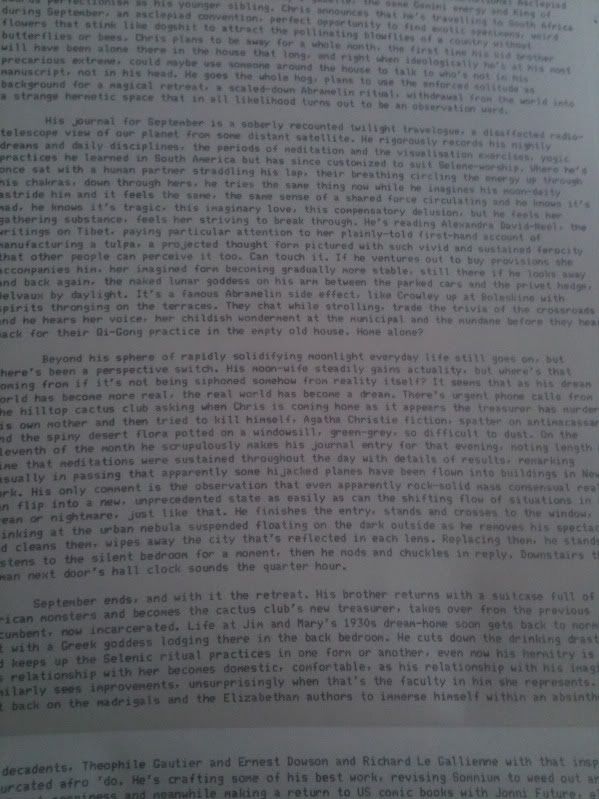 That little makeshift preview of the Unearthing about wraps itself up. Clips of the album are available all over the internet, including this one:
I do recommend the leveling of currency involved in buying Alan Moore's epic record. Sure, it's a large sum but it's an actual auditory and visual experience that can't be duplicated through MP3 or even CD. (Believe it or not, I've listened to the records several times more than I have the CDs included in the box set, despite converting them to my iTunes.)
Share